Open for business
Waldeck & Dope Noir Records are proud to announce the opening of their online shop. Exclusive autographs for all purchases. Free shipping from € 100.  All purchases directly handled by Waldeck & Dope Noir Records.
KüçükÇiftlik Park, Istanbul
Featuring Patrizia Ferrara
28 January 2023, 6:00 PM
Waldeck im Radiokulturhaus
Klaus Waldeck und Sängerin Patrizia Ferrara zu Gast bei Johann Kneihs im Radiokulturhaus in Wien.
Am Freitag den 7.10.2022 um 19:00 Uhr im KlangTheater, auf Ö1 Live ab 19.30 Uhr.
Freier Eintritt, Karten per Email bei Ö1.

Out now! Waldeck presents: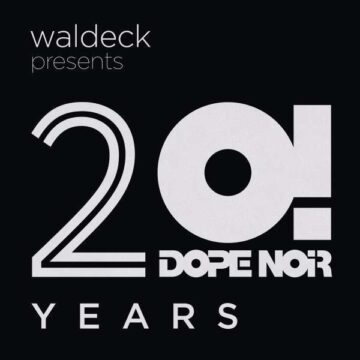 20 Years Dope Noir
2022 2-CD Box
20 Years Dope Noir
Das Wiener Kult Plattenlabel Dope Noir Records des Musikers und Produzenten Klaus Waldeck feierte im jahr 2021 sein 20-jähriges Jubiläum. Das soll nun gebührlich gefeiert werden: 20 Years Dope Noir ist gleichzeitig Werkschau und Ausblick. Denn 20 Jahre sind noch lange nicht genug. 20 Years erscheint als Doppel-CD und auf 300 nummerierte Exemplare limitiertes Box-Set inkl. 5x 12'' Mini-LPs.s
The Avener & Waldeck - Quando Quando feat. Patrizia Ferrara
The Avener is back. Two years after his album "Heaven", the DJ from Nice recruited Waldeck to make the planet dance with their new single "Quando Quando".